Phantom Circuit #388 - Micro-Pitch Aunt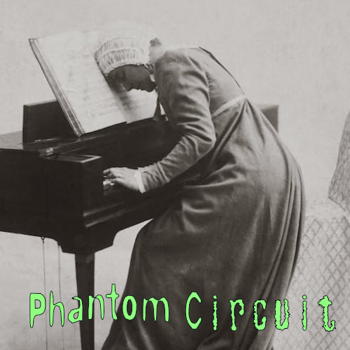 Music by Antonio Isaac Gómez, Goblin, Corneil Nies, Zigmar Liepiņš, V.D.B. Joel, Rollkomanndo, Toxic Chicken, Nirvana, Cabbaggage, Monica Beale, Music for Sleep, Stephen Arndt, Thet Liturgiske Owäsendet, Teeth of Divine, Solar Enemy, Grosso Gadgetto and Ryuichi Sakamoto.
First broadcast by Beachy Head Radio on Friday, 7 April, 2023.

Hear the show on Mixcloud
Playlist
Antonio Isaac Gómez - Globos volando en el ruido blanco - Libre Albedrío
Goblin - Final White Week - Non Ho Sonno
Corneil Nies - 45'-85' - Slaapschutters
Zigmar Liepiņš - Танец-85 · Dance-85 - Пульс 2 = Pulse 2
V.D.B. Joel - Dead End - Datapulse
Rollkomanndo - Fun Shrink (Part 2) - Journey to the End of Night
Toxic Chicken - Rainbow Brow - Fun at Sub65
Nirvana - Rainbow Chaser - The Psychedelic Years Revisited
Cabbaggage - M. 389: New Year's Page - Microscripts
Cabbaggage - M. 337: Radio - Microscripts
Monica Beale - Basic Form - Music for Micros
Music for Sleep - Dialoghi tra suoni - Esaminazioni Cosmiche
Stephen Arndt - Sleep - Collection Vol. III
Thet Liturgiske Owäsendet [The Liturgical Presence] - pt. 17 (gust and feather dance) - Selected Sleep Studies
Teeth of Divine - Слънце (Sun) - Струиндол (soundtrack sessions)
Solar Enemy - Phantom - Solar Enemy vs. Portion Control
Grosso Gadgetto - V - Violenza
Ryuichi Sakamoto - Love and Hate - Sweet Revenge