Phantom Circuit #385 - Shh... You Know Who?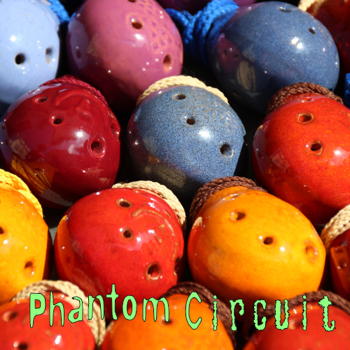 Music by Man of Arun, Doris Hays, Dichotomy Engine, Elektronengehirn, Le Syndicat Electronique, Survey Channel, The First Seed, Auracle, Heavy Cloud, The Night Monitor, Toxic Chicken, Wata Igarashi, Annette Peacock, 婉曲, Александр Катенин, Corneil Nies, Rephazer, Mose Tapiero and uncredited artists.
First broadcast by Beachy Head Radio on Thursday, 2 March, 2023.

Hear the show on Mixcloud
Playlist
Man of Arun - Carnival - The Spectator
Doris Hays - Grim Carnival - Electronic Music
Doris Hays - Oh Dear What Can the Matter Be? - Electronic Music
Dichotomy Engine - One With Black Matter - Decade
Elektronengehirn - Steam Solenoid Valve - Decade
Le Syndicat Electronique - Grandeur et Decadence - Grandeur et Decadence
(uncredited artists) - Bizarre Weather - Splendour and Grandness
Survey Channel - Magic Weather - Canvas Doubles
The First Seed - 5L337 - 0FF 53450N
Auracle - Sleezy Listening - Glider
Heavy Cloud - Glide Path (For Peter Lanyon) - Aerial
The Night Monitor - Path to Enchantment - Their Dark Dominion
The Night Monitor - Night Shift - Close Encounters of the Pennine Kind
The Night Monitor - Robots - Close Encounters of the Pennine Kind
Toxic Chicken - Robot My Brain 2012 - 4:00
(uncredited artists) - Brainstormer - The Rock Machine
Wata Igarashi - Mood of the Machines Part IV - Mood of the Machines
Annette Peacock - This Almost Spring - I Have No Feelings
婉曲 - 萬般相思千種情 - 慕情
Александр Катенин - Вечерний Круиз - Тысячеголосый Монолог
Corneil Nies - Electric Voices - Nachtgalm
Rephazer - Moses, Don't Get Lost - A Night on Tape
Mose Tapiero - Honeymoon March - Honeymoon March
(uncredited artists, cond. Pierre Arvay) - Merry Ocarina - Illustrations No. 2