Phantom Circuit #376 - Is this Music?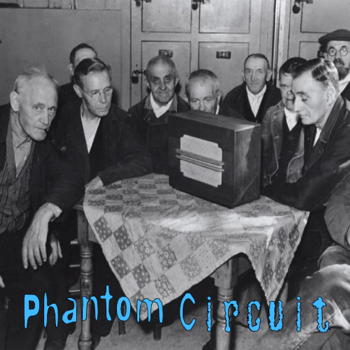 Music (yes!) by Swansither, Ieximal Jemelite, Barry DeVorzon, Sakuwa サクワ, Illogical Time Concerns, Ralph Kinsella, Lena Platonos, The Kookie Freeman Velvet Sounds, Toxic Chicken, Big Blood, Stigma, Škreter, Berwenger, Alessandro Barbanera, The Moog Machine, Niwlio and Grosso Gadgetto.
First broadcast by Beachy Head Radio on Thursday, 8 December, 2022.

Hear the show on Mixcloud
Playlist
Swansither - Harmonic Pulse - States
Ieximal Jemelite - La Noche de Las Vísceras Palpitantes - ¿Es Esto Música?
Barry DeVorzon - I Already Killed You - Night of the Creeps
Sakuwa サクワ - Just Kill She Already (SA) - What a Time to Be Alive
Illogical Time Concerns - Ephemera - Racalanes
Ralph Kinsella - Aporia - In the Lives That Surround You
Lena Platonos - Τα Γενέθλια Ή Aporia Maturna - Λεπιδόπτερα
The Kookie Freeman Velvet Sounds - Upside Down - Fly Me High Butterfly
Toxic Chicken - Rockn Roll Junky - Lo Fi & High
Toxic Chicken - Sugar Rocks - Sugar Rocks
Big Blood - Sugar - Do You Wanna Have a Skeleton Dream?
Stigma - Last Japan Dream - Last Japan Dream
Škreter - Last Ditty of a Dying Bard - The Shore
Škreter - Suddenly Life Has New Meaning - The Shore
Berwenger feat. Jan Lilienthal - Lebenslied - Berwenger
Alessandro Barbanera - The Death of Joe Christmas - Haunted Houses
The Moog Machine - The First Noel - Christmas Becomes Electric
Niwlio - Listen, the Ice Caps Are Thawing - Seasonal Cassette Disorder
Grosso Gadgetto - Under the Ice - Come with Me