Phantom Circuit #372: Aquaculture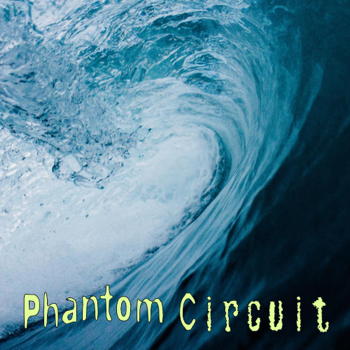 Music by Hannya White, Phase4our, Cape Canaveral, Martin Denny, Kai Nobuko, Skye Edwards, Lunch With Beardo, Ralph Kinsella, Fabrik, The Industrialism, Linear North, Toxic Chicken, Annette Peacock, Electric Light Orchestra, Swartz et, Bit Cloudy, Edgar Froese, Rupert Lally, Emray, Heavy Cloud, Cloudwarmer, The Wake, Ofra Haza and Andrew Wasylyk.
First broadcast by Beachy Head Radio on Friday, 11 November, 2022.

Hear the show on Mixcloud
Playlist
Fabrik - Intro - Industria 1970
The Industrialism - (Between) - Surrealistic Cityscapes
Linear North - Scott Freebase - Closer to Real
Linear North - Aboutlove 2016 - Closer to Real
Annette Peacock - Love's Out to Lunch - The Perfect Release
Swartz et - Absorb / Release - Nilch'i
Martin Denny - Trade Winds - The Enchanted Sea
Kai Nobuko - 10 Years Below the Sea - Alice in 8 Bit Wonderland
Toxic Chicken - Little Red Livelihood - Time Out
Electric Light Orchestra - Standin' in the Rain - Out of the Blue
Skye Edwards - Cry - In a Low Light
Lunch With Beardo - Pink Sky - Slow Circles
Ralph Kinsella - Elsewhere (It Rains) - In the Lives That Surround You
Bit Cloudy - For the Live Cables - For the Live Cables
Heavy Cloud - Dy' Meurth - Atal Mor
Edgar Froese - Aqua - Aqua
Rupert Lally - Aquaplaning - Cruise Controlled
Emray - Kawaii Controller - Nosleep MKIV
Emray - Dead.wav - Nosleep MKIV
Cloudwarmer - Dead in the Laundromat Colonized by Capital One - Gloomers
Hannya White - And a POW World - And a POW World
Ofra Haza - Innocent - A Requiem For Refugees - Kirya
Phase4our - Blame The Minority - Machine Music, Vol. V
Cape Canaveral - Far - Machine Music, Vol. V
Andrew Wasylyk - Years Beneath a Yarrow Moon - Hearing the Water Before Seeing the Falls
Follow on Mixcloud to get their emails about new editions of Phantom Circuit, or see the RSS and social media options below.