Phantom Circuit #339 - Ins and Outs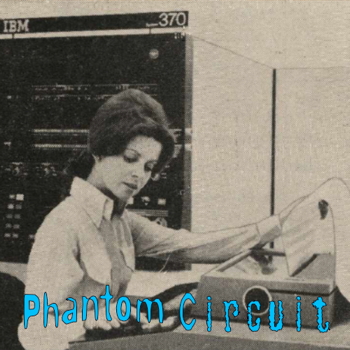 Music by My Carbon Life, Delta-Sleep-Inducing Peptide, Thet Liturgiske Owäsendet, Stark Effect, The Beatles, I Scream, The Starkman, Neural, Jari, Nastrom, Xavier, Heavy Cloud, Hawkwind, Tangerine Dream, Renzu, Zack Hersh, Blueonsilver, Masaru Saito and Net Terminal.
First broadcast by Beachy Head Radio on Friday, 10 September 2021.

Hear the show on Mixcloud
Rob spotted that the track credited in the show to Jackie Lomax does not have his vocals on 'Sour Milk Sea' and that this version of the song is in fact a combination of the instrumentals on the Lomax single with vocals from the Beatles' demo of the song. The credit has been changed accordingly in the track list! Out: Jackie Lomax. In: The Beatles.
Playlist
| Artist | Track | Source | Starts |
| --- | --- | --- | --- |
| My Carbon Life | Breath In | Breath In | 00:00 |
| Delta-Sleep-Inducing Peptide | Breathless-Hurdler-Restructure | Incidence / Aftermath | 04:14 |
| Thet Liturgiske Owäsendet | Pt. 51 (Endless Burrow) | Selected Sleep Studies | 09:03 |
| Stark Effect | Bunnyrabbits, Satan, Cheese and Milk | Mic in Track | 14:11 |
| The Beatles | Sour Milk Sea | [See note above] | 16:29 |
| I Scream | Bitter Wind | Insane Music for Insane People Vol. 2 | 20:11 |
| The Starkman | Loopy Loo | ‎Home-Made Music for Home-Made People Vol. 2: Bloody but Chic | 22:21 |
| Neural | Mass Production | First | 23:11 |
| Jari | Dernière Dance | Anthrotécnica | 33:07 |
| Nastrom | Dance with Dead (Cabaret) | Big Escape | 38:23 |
| Xavier | Dead Skies | Technomort | 43:23 |
| Heavy Cloud | Brain Fog | Weight of Shadow | 45:26 |
| Hawkwind | Jack of Shadows (Live Studio Version) | P.X.R.5 | 47:57 |
| Tangerine Dream | Morning Star | Flame | 51:29 |
| Renzu | Fox Fire | Kemonogatari | 56:04 |
| Zack Hersh | Malware (Zain Wolf & K A G E Remix) | Malware | 1:02:12 |
| Blueonsilver | Lawful Hack | Infinity Rush | 1:05:49 |
| Blueonsilver | Spirit Runner | Simplastik | 1:11:14 |
| Masaru Saito | Yellow Again | Port | 1:18:16 |
| Net Terminal | Up and Out | Telekompilation Vol. 4 | 1:26:16 |