Phantom Circuit #335 - Buying the Farm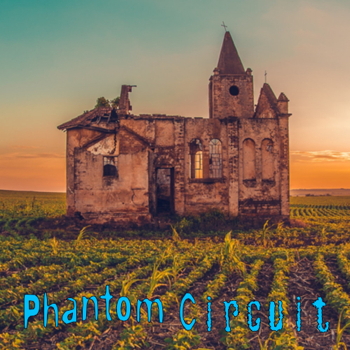 Music by Secret Nuclear, The German Ocean, Dome, Kindly Spoken Thieves, Crennwiick, Алексей Мажуков, VCR, Peter Becker, Flora Purim, Ergo Phizmiz, The Armadillo Radio Orchestra (Dir. Mr. Random), Jacky Molard / Patrick Molard / Jaques Pelen, Sonichaos Aeon, Interdimensional-Warlock, Silent Servant, Toxic Chicken, Bukka White, Badgerlore and Mylène Farmer.
First broadcast by Beachy Head Radio on Friday, 13 August 2021.

Hear the show on Mixcloud
Playlist
| Artist | Track | Source | Starts |
| --- | --- | --- | --- |
| Secret Nuclear | Opening | Insider EP | 00:00 |
| The German Ocean | Close | The German Ocean | 01:32 |
| Dome | Cruel When Complete | Dome | 03:40 |
| Kindly Spoken Thieves | Genesis Demise | Carbon Zero | 06:48 |
| Crennwiick | Zero 4 (2021 Remix) | The World's Recreation | 11:34 |
| Алексей Мажуков | Прости Меня = Forgive Me | Музыка Для Отдыха = Music For Recreation | 21:00 |
| VCR [Prague] | No Regrets | It's All Too Late | 24:54 |
| Peter Becker | Transatlantic Flight | Ambivalent Scale / Tape Recordings 1979 - 1981 | 28:14 |
| Flora Purim | Sometime Ago | Open Your Eyes You Can Fly | 32:24 |
| Ergo Phizmiz | Televisionhead | Thank F*** For People Like Us | 37:00 |
| The Armadillo Radio Orchestra (Dir. Mr. Random) | The Spaceport is Alive | Durations of Light | 40:38 |
| Jacky Molard, Patrick Molard, Jaques Pelen | Port Na B-Puchai / Galicia | Triptyque | 49:43 |
| Sonichaos Aeon | Satan A Mi (Spanish Warlock Mix) | Symposium Lex O' Tanil | 59:08 |
| Interdimensional-warlock | Blow It All Up | Dungeon Master | 1:04:18 |
| Silent Servant | Dissociation | Hypnosis in the Modern Age Vol. 2 | 1:09:37 |
| Toxic Chicken | Fixing You with Love | Hypnotist | 1:14:34 |
| Bukka White | Fixin' to Die Blues | Parchman Farm | 1:17:43 |
| Badgerlore | Snowballs for Reuven | We Are All Hopeful Farmers, We Are All Scared Rabbits | 1:21:07 |
| Mylène Farmer | On est tous des imbéciles [12" version] | On est tous des imbéciles (12") | 1:23:29 |