Phantom Circuit #334: Rogue Beauty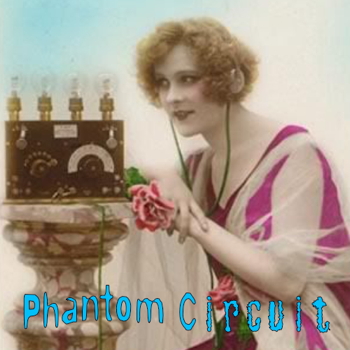 Music by Sergio Mendes & Brasil '66, Stephen Holly, Dr. Samuel J. Hoffman, Billy Currie, Fentom, Trajedesaliva, Tomislav Simovic, Z-Arc, Emilian Gatsov, Impuls, Adrian Borland & the Citizens, Paddy Kingsland, Day Before Us, John Foxx, Andrew Wasylyk, Ralph Kinsella, Blear Moon and Udarniy Zeh.
First broadcast by Beachy Head Radio on Monday, 2 August 2021.

Hear the show on Mixcloud.
Playlist
| Artist | Track | Source | Starts |
| --- | --- | --- | --- |
| Sergio Mendes & Brasil '66 | Watch What Happens | Equinox | 00:00 |
| Stephen Holly | Everything Has Happened | A Kind of Acceptance | 03:00 |
| Dr. Samuel J. Hoffman | The Darkness Gives Me You Again | Dr. Samuel J. Hoffman and the Theremin | 11:12 |
| Billy Currie | Theremin | Push | 13:42 |
| Fentom | Trichophagia | Trichotillomania | 17:46 |
| Trajedesaliva | Queremos Verte | Ultratumba | 23:32 |
| Tomislav Simovic | Waste of Emotional Energy (Repeated Viewing Remix) | Visitors from the Galaxy Revisited | 26:56 |
| Z-Arc | The Matter Myth | Sectioned v7.0 | 31:57 |
| Emilian Gatsov | Aftersex Mythology | MFPWNWFOI | 35:40 |
| Emilian Gatsov | Melancholy | MFPWNWFOI | 37:30 |
| Impuls | Čtverácký (Sly) | Jazzrocková Dílna (Jazzrock Workshop) | 42:53 |
| Adrian Borland & the Citizens | Rogue Beauty | Alexandria | 51:42 |
| Paddy Kingsland | Denizens of the Air | Storytellers | 54:54 |
| Day Before Us | As an Heart Tuned Dry and Dust (The Ancient Mariner) | As My Spirit Wanders Free | 56:20 |
| John Foxx | Oceanic II | London Overgrown | 1:00:07 |
| Andrew Wasylyk | Blossomlessness #2 | Balgay Hill: Morning in Magnolia | 1:09:33 |
| Ralph Kinsella | The Angel of Raasay | Lessening | 1:14:11 |
| Blear Moon | Further Discovery | Expanding Lands | 1:16:43 |
| Udarniy Zeh | Shining Gem | Post-Game Colony | 1:20:13 |