Phantom Circuit #332 - with a session by Grey Frequency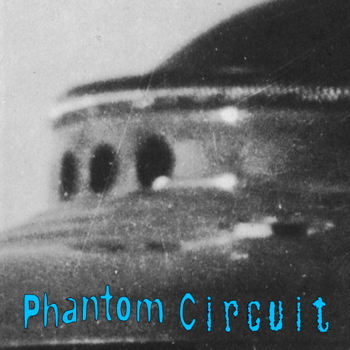 Featuring a session by Grey Frequency, plus music by These Liminal Days, David Colohan, Claude Larson, Viktor van River, Candy Sylver, Niteffect, Polypores, Chuck W. x Gustavo Prado, Tewl, John Foxx and the Maths, Thomas Leer & Robert Rental, X-Ray Delta One, Portion Control, Datewithdeath and Trajedesaliva.
Visit Grey Frequency's site and find music releases on Bandcamp!
First broadcast by Beachy Head Radio on Wednesday, 7 July 2021.

Hear the show on Mixcloud
Playlist
| Artist | Track | Source | Starts |
| --- | --- | --- | --- |
| These Liminal Days | Space 1.3 | Empty Spaces 1 | 00:00 |
| David Colohan | Murrumbidgee Morning | Darlington Point | 06:53 |
| Claude Larson | Murrumbidgee River | Rivers | 09:31 |
| Viktor van River | Leave Me | Weapon of Mass Distraction | 16:59 |
| Candy Sylver | Cry Me a River | How is Love (7") | 20:43 |
| Niteffect | Once We Were Happy | VA - RE_FORMS | 24:04 |
| Polypores | Calm, but There's Insects | You Can Never Leave | 28:54 |
| Chuck W. x Gustavo Prado | Dead Flowers | Anxiety Rock | 31:10 |
| Tewl | Crescent Shaped Leaves | Saciar | 35:44 |
| John Foxx and the Maths | Watching a Building on Fire (Grayed Out Mix) | The Shape of Things | 41:32 |
| Grey Frequency | What We Become | Session for Phantom Circuit | 48:34 |
| Grey Frequency | Cosmos | Session for Phantom Circuit | 54:20 |
| Grey Frequency | Unfolding Eternity | Session for Phantom Circuit | 1:00:18 |
| Thomas Leer & Robert Rental | Monochrome Day's | The Bridge | 1:07:06 |
| X-Ray Delta One | Bathory | Always Night | 1:11:01 |
| Portion Control | Suck and Blow | Shot in the Belly | 1:15:36 |
| Datewithdeath | Guts Out (Derek Piotr's Pickled Green Tomatoes) | Slow Talker Remixes | 1:18:43 |
| Trajedesaliva | Ultratumba | Ultratumba | 1:23:34 |