Phantom Circuit #46a: A Phantom Circuit Mix for Exotic Pylon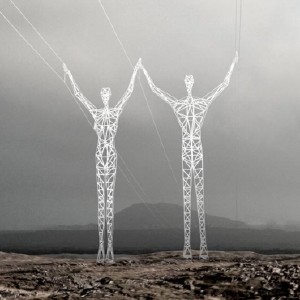 Phantom Circuit was invited by Jonny Mugwump to contribute a mix for his radio show Exotic Pylon (ResonanceFM / FNOOB). Jonny liked it and hopefully you will too!
Music by John Paul Jones, Holger Hiller, Warsaw Village Band, Cos, Jean Schwarz, Helios Creed, The Instant Automatons, Jon Larsen, Monty Python, John Barry, Brian May, John Foxx, Jean-Michel Jarre, Severed Heads, Spill Twins, Con-Dom and John Callaghan.
Available from 16th September 2010 (originally broadcast by Exotic Pylon on 1st September 2010).

Hear the show on Mixcloud
Playlist
| Artist | Track | Source |
| --- | --- | --- |
| John Paul Jones | It's Coming | Miniatures 2 |
| Holger Hiller | Jonny (Du Lump) | Ein Bündel Fäulnis in der Grube |
| Warsaw Village Band | When Johnny Went to Fight in the War | Uprooting |
| Cos | Sors ton Petard, Johnny | Babel |
| Jean Schwarz | Gamma part 1 | Gamma Plus |
| Helios Creed | Johnny | X-Rated Fairy Tales |
| The Instant Automatons | John's Vacuum Cleaner | Peter Paints his Fence |
| Jon Larsen | Air Sculpting in Vacuum | A Portrait of Jon Larsen |
| Monty Python | Do What John | Contractual Obligation Album |
| John Barry | Mood One | Chapell Mood Music Vol. 12 |
| Brian May [Australia] | The Crazing of Johnny the Boy | Mad Max |
| John Foxx | A New Kind of Man | Metamatic |
| Jean-Michel Jarre | Woolloomoolloo | Zoolook |
| Severed Heads | Spider Lox Elton | Op 3 Side 2 – Five Elton Johns |
| Spill Twins | Never Toss a Johnny | [demo] |
| Con-Dom | Lose Control | Release Your Mind Vol. 2 |
| John Callaghan | Nerys Hughes | [demo] |