Phantom Circuit #34: Sieben special with Matt Howden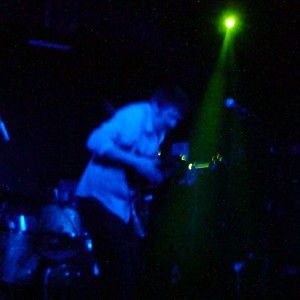 This edition features an interview with Matt Howden – also known as Sieben – immediately after his gig in Birmingham on 8th April.
Matt tells us about making music for robots, writing songs for Polish towns, rude names for flowers, Celtic writing systems and his new projects.
For more information about Sieben and Matt Howden, visit matthowden.com.
Available from 22nd April 2010
Playlist
| | | |
| --- | --- | --- |
| Artist | Track | Source |
| Matt Howden | Europa for Lowell | Voyager |
| Sieben | Down into the Earth | High Broad Field |
| Sieben | Rite of Amends | Desire Rites |
| Sieben | As They Should Sound | As They Should Sound |
| Matt Howden | The Matter of Britain I | The Matter of Britain |
| Matt Howden | Intimate; Cherished | Intimate & Obstinate |
| Sieben | Ogham the Blood | Ogham Inside the Night |
| Sieben | The Blade | As They Should Sound |
| Sieben | Virgin in the Green | As They Should Sound |
| Matt Howden | Anubis – Director of Weights | Hellfires |
| Sieben | Back to the Fire | The Line and the Hook |