Phantom Circuit #31: Industrial to pop, ambient to computer music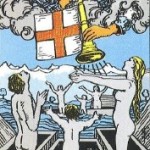 The original blurb for this edition:
We're as shocked as anyone: Phantom Circuit is back for a third run. New editions of the show will be available from Thursday of each week to start with, but we won't worry too much about a regular schedule: quality is the top priority and you can always listen to previous shows thanks to the streaming from Mixcloud.
In this first show of series 3 we bring you the usual unusual mix of music, this time offering a range from industrial to pop, dark ambient to computer music, and bongos to the lot of you.
Music by Throbbing Gristle, Annie, Nostalgia Rhythm Orchestra, Music For Pleasure, Yello, He Said Omala, Minny Pops, Hamdi Ahmed, Nightmare Lodge, Opal, Lydia Lunch, Chilli Willi & the Red Hot Peppers, Charles Dodge and Moon Wiring Club.
Available from 1st April 2010
Playlist
| | | |
| --- | --- | --- |
| Artist | Track | Source |
| Throbbing Gristle | United | United |
| Annie | Don't Stop | Don't Stop |
| Nostalgia Rhythm Orchestra | Meanwhile Back in the Jungle | At the Rave |
| Music For Pleasure | Nostalgia | Into the Rain |
| Yello | Bostich | Solid Pleasure |
| He Said Omala | Solid or Vanish | Catch Supposes |
| Minny Pops | She Said Go Go Go | Secret Stories |
| Hamdi Ahmed | Ghallo Tara (They Said You'll See) | Sif Safaa |
| Nightmare Lodge | Endless Pleasure (On) | Negative Planet |
| Opal | Siamese Trap | Happy Nightmare Baby |
| Lydia Lunch | Atomic Bongos | Queen of Siam |
| Chilli Willi & the Red Hot Peppers | Breathe a Little | Bongos over Balham |
| Charles Dodge | A Man Sitting in the Cafeteria | Any Resemblance is Purely Coincidental |
| Moon Wiring Club | Your New Monarch | Striped Paint for the Last Post |
| Moon Wiring Club | Shape Ritual | Striped Paint for the Last Post |