Phantom Circuit #28: We raise hymns to the stars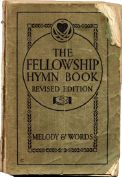 The selection of music this time made this edition particularly fun to put together and it shows. We continue to feature some of the excellent new releases from netlabels and reveal some demos you probably haven't heard before but also cast our ears back to a variety of old tracks and mark the passing of Les Paul.
Music by The Phantom, Les Paul and Mary Ford, Bertrand Burgalat, Mathis, Cousin Silas, Gregory Conte, Gurdonark, Pandacetamol, Section 25, Josef Nadek, Paul Horn, Lightwave, Dee D. Jackson, Kraftwerk, Aleatorix and John Callaghan.
First broadcast 18th August 2009
Playlist
| | | |
| --- | --- | --- |
| Artist | Track | Source |
| The Phantom | Love Me | Love Me (7″) |
| Les Paul and Mary Ford | Jealous | Jealous (7″) |
| Bertrand Burgalat | Jalousies et Tomettes | OK Bertrand |
| Mathis | Neighbour Forgotten Like a Silent Ray | [demo] |
| Cousin Silas | A Moment of Reflection | Uncertainty |
| Gregory Conte | Deep Blue | No-R-Mal |
| Gurdonark | Rough Green Snake | No-R-Mal |
| Pandacetamol | Snake Eyes | The Mystery of Spyglass Hill |
| Section 25 | View from a Hilltop (Restructure) | From the Hip |
| Josef Nadek | Hymn | Tales of the Grotesque and Arabesque |
| Paul Horn | Fulfillment: Psalm 8 | Inside the Great Pyramid |
| Lightwave | Hymn for the Guild of Astronomers | Tycho Brahe |
| Dee D. Jackson | Meteor Man | Cosmic Curves |
| Kraftwerk | Kometenmelodie 2 | Autobahn |
| Aleatorix | Microbit | Synclayer |
| John Callaghan | I Respond to You like I Respond to Music | [demo] |